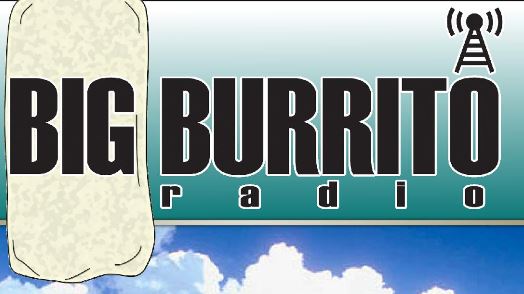 Welcome to Big Burrito Radio

Every Saturday morning from 10AM - Noon (C ST), we broadcast live from the WLRA 88.1 FM radio studios at Lewis University in Romeoville, IL.  Bringing you the best in TropRock music.

Big Burrito Radio has been on the air for over 4 years, and is the only live show on WLRA's "The Island", Saturday Programming.  Click the link HERE to meet our hosts "Mad" Marty Kuklinski and Dan "CFA" Mueller, also to learn about how Big Burrito Radio helps out with WLRA's semi-annual funraiser "To Kill a DJ" to raise money for Advocate Hope Children's Hospital.

You can listen to the show live by listening to the stream or with the iHeart Radio app for your iPhone or Android, and if you miss the show you can always download podcasts of past shows on iTunes.
So be sure to tune in and listen to Big Burrito Radio!!
The Big Burrito Radio show, with Mad Marty and Dan "CFA" Mueller can be heard every Tuesday on BeachFront Radio on Tuesday, May 12, 8 PM.