* * * THE BeachFront Radio Program Guide * * *
* * * and Event Schedule * * *
     Two of our most popular show are being merged into one. The Five O'Clock Buffett and the Trop5 Countdown are now being called the "5 O'Clock Somewhere News Show"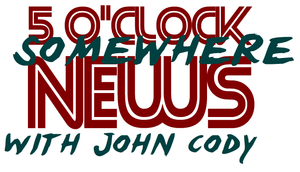 News about upcoming Buffett shows and stories from around the country. The new show will air at the following times. Friday 5 PM EST, Saturday 1:40 PM, Monday 6 PM and Wednesday 7 AM.  A new show will be presented each month by DJ John. Show support for his new show and let us know how you like it. It's an hour packed with great stories and the Trop5 Countdown.
"The Anchor Radio Show on BeachFront Radio"
hosted by Evan James
every Monday, at 8 PM EST.
Anchor Radio Show is hosted by Evan James & Miss Dawn as they take you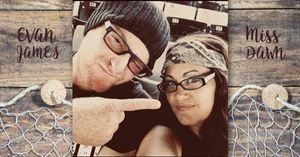 on a mental Beach Vacation with fun segments like Anchor Radio's Guilty Pleasure Song of the Week, Artist interviews, Incredible fun stories, Anchor Radio's Idiot of the Week (a fan favorite) plus tons and tons of great Trop Rock music and some Rock and Country.
Welcome to the BeachFront Radio family
ANCHOR RADIO SHOW,  Evan James and Miss Dawn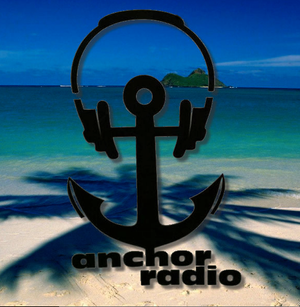 "Beach Bars and Guitars Show" (Tues 8 PM EST).
hosted by Johnny Russler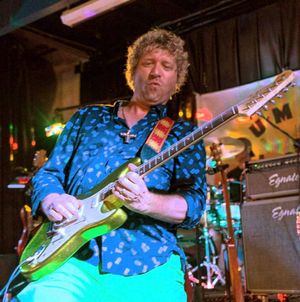 We are really happy to bring you this new show from the MidWest and they will be having the best of the established Trop Rockers and lots of the new talent as well. So roll up your pants, take off your shoes and slide on up to the BeachBar. . . .
The new show is called "Beach Bars and Guitars Show" and is hosted by Johnny Russler of the Beach Bum Band out of the Chicago area.
The show airs every Tuesday at 8 PM EST.  Occasionally an encore show may be aired on Tuesday but for the most part we'll air the shows a week after the original broadcast. 
"78s by Hank Snow" (Monday and Thursday at 7 PM EST)
And . . . We are proud to usher in a brand new show that will be heard exclusively right here on BeachFront Radio. A show that is close to my heart featuring stories and songs about the roots of Trop Rock music featuring National, and International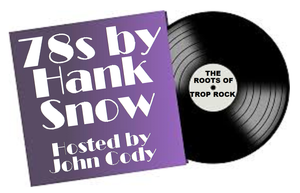 Songwriters, Singers, Bands and Radio Shows from the 30s, 40s, 50s and 60s and some even earlier. In my book "Trop Rock Songs Stories and Tales" (2011) I mentioned the fact that many people were playing "Trop Rock" like songs a long time ago and so DJ John has found recordings of old shows from long ago. The show is called "78s by Hank Snow". As DJ John will play and discuss radio shows from the past and explain the connections as only he can.  The shows will air every Monday and Thursday at 8 PM EST and the show is one hour long.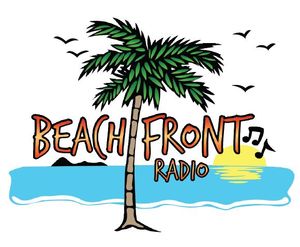 Here are the BeachFront show lineups for this week. All times are EST unless otherwise noted.
The 5 O'Clock Somewhere News Show hosted by DJ John Cody. Trop Rock and Buffett news from around the country and The top 5 new Trop Rock songs each month. It will air every Monday (6 PM EST), Tues (5 AM) Wed (2 PM), Fri (10 AM) and Sat (1:40 PM) with a new show each month.

Monday 7 PM. The all new 78s by Hank Snow.  Hosted by DJ John
Monday 8 PM. Anchor Radio - Hosted by Evan James
Tuesday, 8 PM. A Brand New "Beach Bars and Guitars Show" hosted by non other that Johnny Russler one of the founders of the Big Burrito Show that we aired for a few years.
Wednesday, 7 AM .The 5 O'Clock Somewhere News Show
Wednesday, 9 PM. DKtheDJ's "Island Time" show is aired on Monday's on WBWC 88.3 FM from Baldwin Wallace College in Cleveland, Ohio and is replayed about a week later on BeachFront Radio on Wed at 9 PM. (Nominated several times over the years for Trop Rock Radio Show of the Year and won the award in 2014}

Thursday 7 PM. The all new 78s by Hank Snow.  Hosted by DJ John
Friday, at 5 PM. The 5 O'Clock Somewhere News Show with DJ John
Saturday, at 1:40 PM. The 5 O'Clock Somewhere News Show with DJ John
Saturday, 8 PM.  - Mike Bollea's Jukebox Party is syndicated on many
AM and FM stations around the country with listening audiences of up to 100,000 listeners. We at BeachFront Radio are happy to give you a taste of what the 50s and 60s were like. I'm sure most of you lived through those times but some of the music you may have missed. This show, "Mike Bollea's Jukebox Party" presents some of the "Greatest Hits" and "Rare Gems" of the 50's - Early 60's. Plus features like, "Songs That Should Have Made It, But No One Played It" - "Fabulous Flips" - "Before They Were Hits" - "Keeping The Blues Alive". With over 25,000 Oldies, "You Just Never Know What Your Going To Hear Next" Thanks for listening and Enjoy.....


Sunday, at 11:00 AM and 8 PM EST. "Inspirational Isle" with Tiki Thom Starkey and Bry Harris with his Message in a Bottle. Special songs that are meant to inspire you, offer a thoughtful or reflective song or it could have some some spiritual message, but mostly songs to make you think and maybe make you feel just a little better. After all as Jimmy says, "there's a fine line between Saturday night and Sunday morning". We just want to make your Sundays a little better. This is an exclusive BeachFront Radio show.